Books edited
A Struggle to Walk with Dignity is the autobiography of Canadian human rights pioneer Gerald Archambeau. Arriving as a box full of typewritten notes, my editing – while keeping his voice – helped Gerald land a publishing deal.
Books written
This was my first book, now very outdated.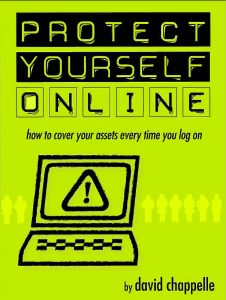 Chicken Soup for the Soul® co-creator Mark Victor Hansen said:
"Everyone wants their computer to be secure! Protect Yourself Online is written in normal language for typical computer users and is full of practical information you can use immediately."
#1 New York Times best-selling author Robert Allen said:
"In Protect Yourself Online David Chappelle has made computer security easy to understand. Every page is packed with useful information, without boring technicalities. Use his practical advice to make your computer safe, while you enjoy everything the Internet has to offer."
Coming soon...
Sacrificed

Letters home from a WW2 air gunner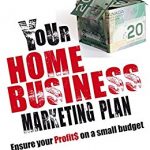 Your Home Business Marketing Plan
Ensure your profits on a small budget
Contains numerous simple-to-use secrets learned from many years as a journalist and editor. Apply those that resonate with you and watch your home business succeed.
Sure I can write or edit your book. Tell me your idea: